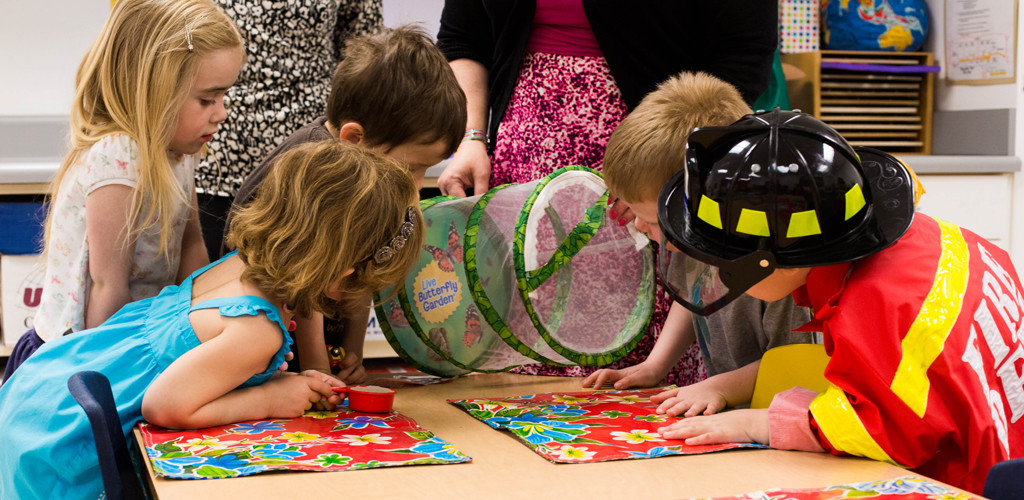 Covenant Developmental Preschool's curriculum reflects the philosophy that young children learn best when they are actively engaged in their learning experiences. Covenant provides age-appropriate developmental activities that are designed to teach and encourage each child's curiosity, to learn about God and to prepare them academically for Kindergarten. Our program fosters growth in the cognitive, social and spiritual areas. The confidence and independence that your child will develop at Covenant are important stepping stones that foster critical thinking and school readiness.
Learning opportunities are developmentally appropriate for the ages of the children participating and are paced specifically for each child.
Covenant's curriculum plan utilizes themes for each month, exposing the children to a variety of topics and experiences. New themes and activities are added yearly and rotated with existing ones. Music, art, movement activities, and cooking are also part of the curriculum.
Themes may include:
Nature (seasons, animals, plant life, water, and growing)

Dinosaurs

Special Me

Friends

Nursery Rhymes and Storytelling

Our Five Senses

Health and Safety

Shapes, Colors, Numbers, and Letters

Holidays and God's Blessings

Water Fun