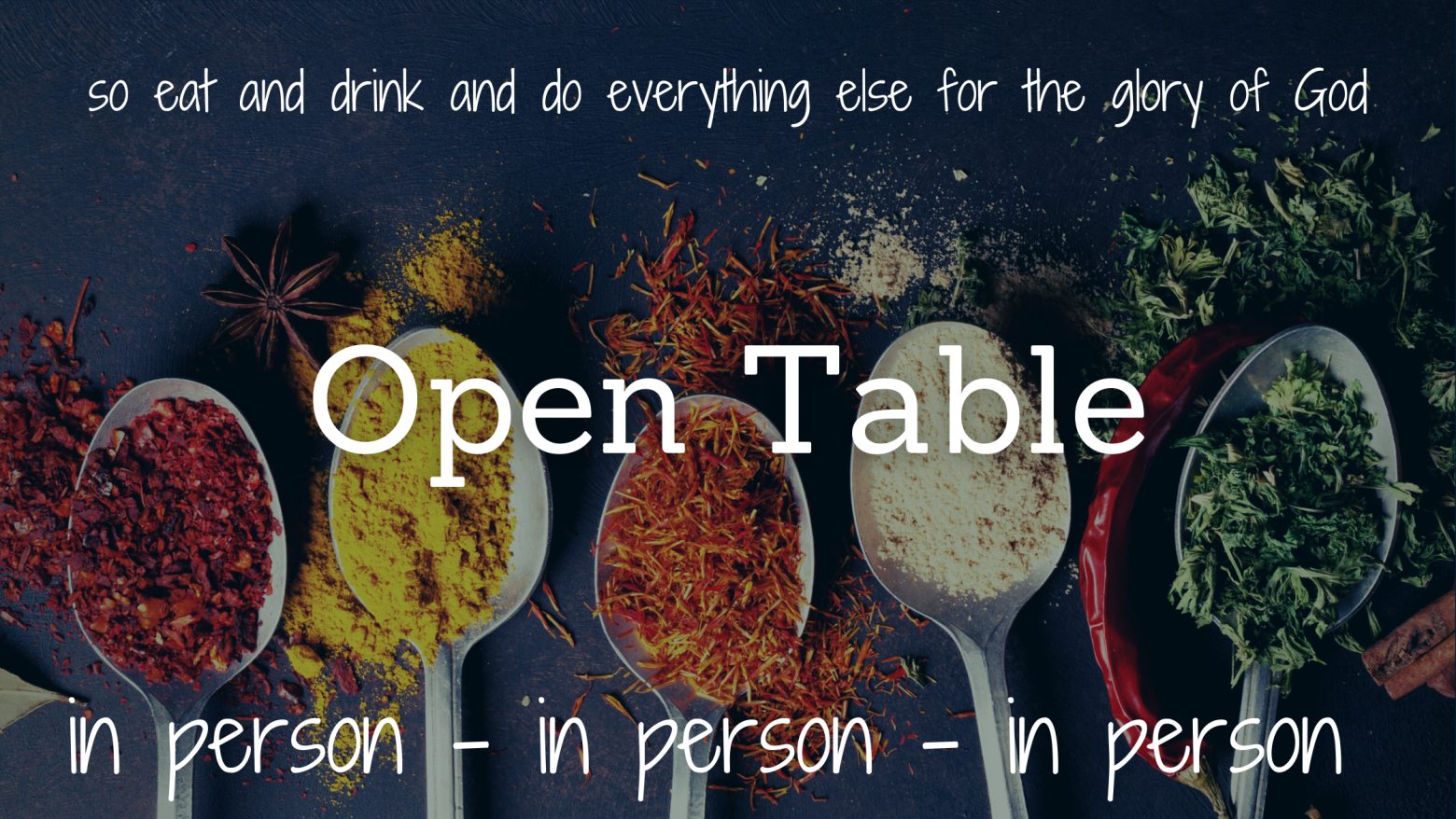 OPEN TABLE for Youth
Finally eating at a table together again! Wear your mask and meet in the Great Hall Kitchen to cook together. We will follow church masking guidelines based on the CDC numbers (color code system) for Staunton. If COVID numbers are high (orange/red), we will eat outside if we can or we will space out in the Great Hall to eat. We'll cook food together, eat together, clean up together, and then have time for games and a project (July 17) or discussion time (Aug 21).
Please RSVP to Laura Lawson. RSVPs are important for this event since we buy food for as many as are coming. If you have specific dietary needs, please reply to this email so we can accommodate your needs.