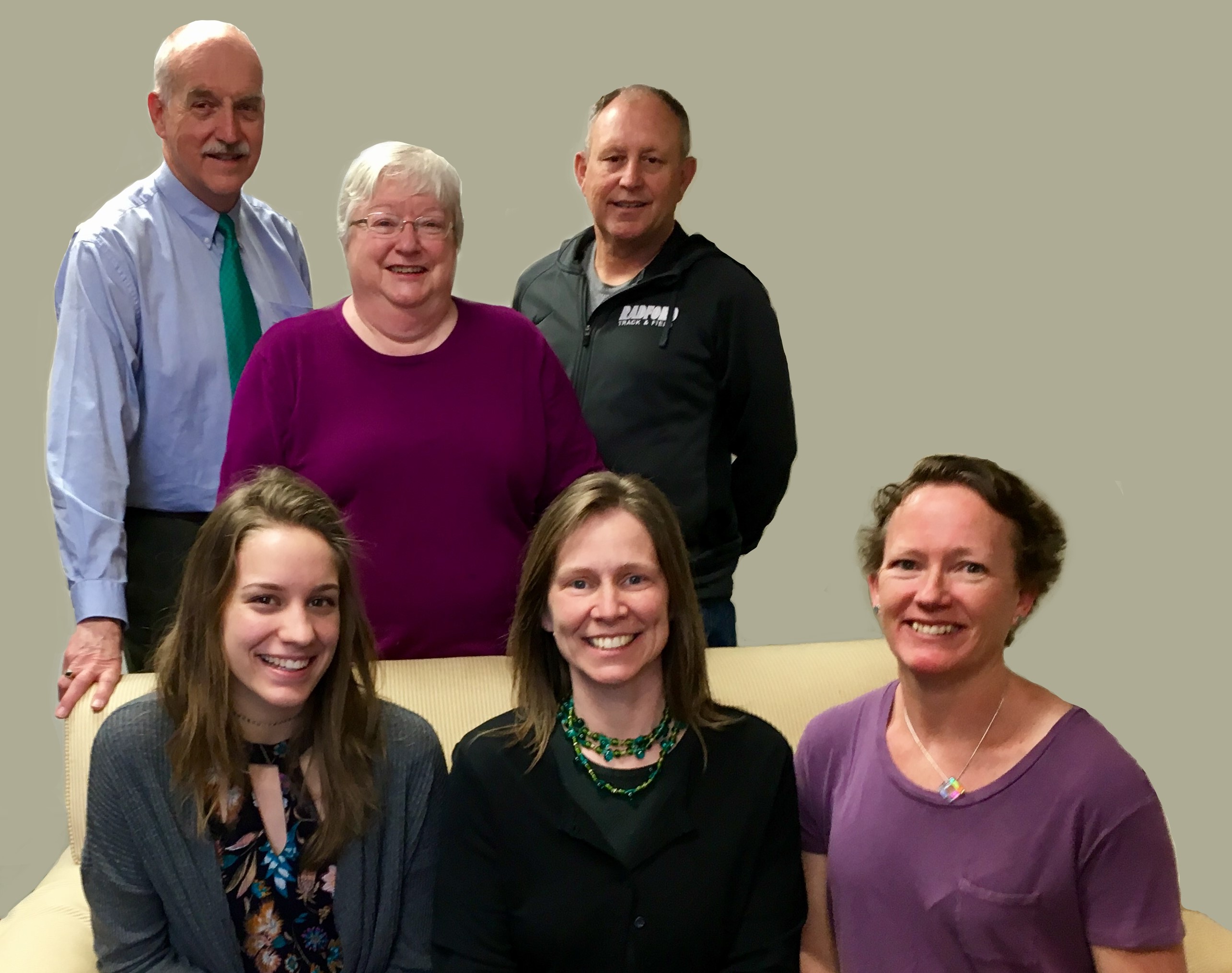 (front row, left to right) Savannah Faith Clark, Janey Terry, Melissa Hostetter
(back row, left to right) Mike Riddell, Louise Scott, John Sayers
Savannah Faith Clark
My family has been members of Covenant for 2 years. I am a senior in high school and will be attending Roanoke College in the fall. I am an active member of the YOUth group, a member of SPYCE (Shenandoah Presbytery Youth Council), and this summer I am attending ASP (Appalachian Service Project) for the third time.
Melissa Hostetter
My husband and I have been members of Covenant for 8 years. We have three children ages 18, 13 and 11. I am a general pediatrician and my husband is a family practice physician. We have been involved in leading the senior high youth Sunday school and an adult Sunday school class.
Mike Riddell
Our family has been part of the Covenant community since 2001 and I have served on Session as an Elder. I am a retired High School teacher, and am currently a member of the Stewardship and Finance team and sing in the Adult choir. This coming summer, I, along with my daughter, will be participating in an ASP mission trip with a group of volunteers from the Church.
John Sayers
My wife and I have been members of Covenant family since 1976. Our sons grew up with the Covenant family. I am a retired teacher and Army National Guardsman. I am currently on session and a member of the Christian Education and Executive teams. I will be going on a mission trip with the youth this summer.
Louise Scott
I am a retired lawyer and have been a Covenant member for 15 years. I was an active elder, and taught Sunday School in Arlington VA and in my home church in Pennsylvania. At Covenant I have been a choir member and participate in small group activities. I am widowed and have one daughter who lives in Texas with her husband and three boys.
Janey Terry
My husband and I have been members of Covenant for 14 years. We have two children – 12 & 7 years old. I am an architectural designer and planner. I have served on Session, am currently serving on the Worship Team, and my husband and I are the 2nd & 3rd grade Sunday School Teachers.