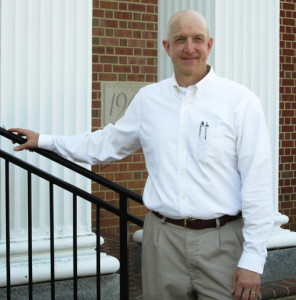 Welcome!

We are glad that you found us and hope that you will take the opportunity to get to know us and join us for worship, fellowship, Bible Study, discussion of a stimulating book, or helping out with a project reaching out to our community. We have been gathering here on the north end of Staunton for over fifty years, and like the community around us we have grown and changed over time. We are an inclusive family of faith with a broad spectrum of ages, interests, and gifts, holding in common our commitment to follow Jesus and to love God and our neighbors. We are pretty diverse in some ways – politically, theologically, geographically, socially – but together we affirm that what unites us in Christ is greater than any of our differences. Our mission statement describes us pretty well:

Striving to be Faithful Disciples of Christ: Worshiping with Joy, Growing in Faith, Serving in Love

. We are all a work in progress on this journey of faith, and so together we try to discern who God wants us to be and what God wants us to do as faithful disciples. At the heart of our faith is Good News, so we believe that our lives and life together should reflect the joy and hope that the Good News offers to us and to the world. We invite you to join us on this journey as together we seek to be faithful disciples of Christ in a 21st century that is full of new challenges and opportunities for us all!