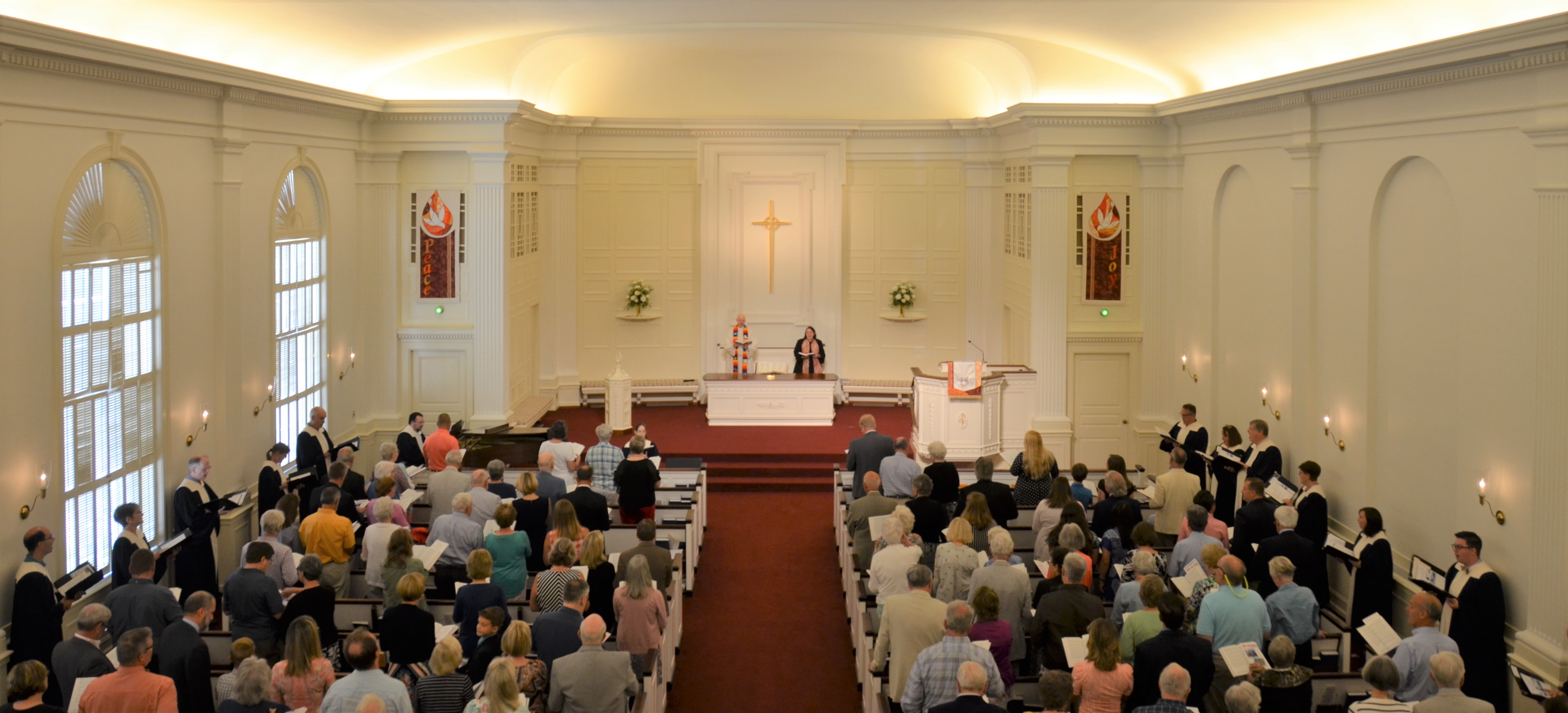 At Covenant, worship is at the heart of our community of faith. We welcome you to join us in worship and offer two services every Sunday: our Blended Service at 8:30

AM

and our Traditional Service at 10:30

AM

.
Blended Service – 8:30

AM
Our Blended Service is a condensed, less formal service with communion served every Sunday. We celebrate the Lord's Supper by Intinction where the congregation joins together, gathering around the Communion Table as a community. Anyone who has been baptized is invited to take part in communion. During this service our congregation provides the music with hymns, both traditional and contemporary, accompanied by piano.
Traditional Service – 10:30

AM
At our Traditional Service, music plays a central role in worship. Led by our joyful Adult Choirs, accompanied by piano and organ, we praise God through song and scripture. Our Handbell Choir, Children's choirs and various instrumental ensembles also participate regularly during this service. At the Traditional service, we celebrate the Lord's Supper the first Sunday of every month and we invite anyone who has been baptized to participate in communion.