John Peterson Pastor
John has served as pastor at Covenant since 1995. He is a graduate of the College of Wooster (1979), Dickinson School of Law of Penn State University (1982), and Union Presbyterian Seminary (1993). He is active in the presbytery and community and currently serves on the boards of the Staunton Augusta Church Relief Association, Augusta Health, and the Shenandoah Presbytery Corporation. His wife Karen is an elementary school librarian. They have two grown children and one granddaughter.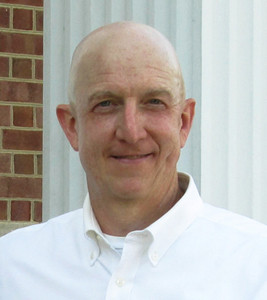 Sarah Wolf Associate Pastor
Sarah grew up in a career military family and spent a large part of her childhood moving up and down the East Coast as well as two years in Guantanamo Bay, Cuba. When she was in the eighth grade, her family settled in Durham, North Carolina, and they have claimed it as their own ever since.
Sarah attended Appalachian State University and received a degree in Middle Grades Education. While there, she played baritone in the marching band. Following college, she taught eighth grade Language Arts in Durham for four years. It was during this time that Sarah felt a call from God to attend seminary and pursue a life of ordained ministry.
Sarah graduated from Columbia Theological Seminary in 2015 and began working as a young adult ministry director at Idlewild Presbyterian Church in Memphis, TN, as well as a campus minister at Rhodes College and the University of Memphis. Sarah moved to Staunton and began working at Covenant in June 2018.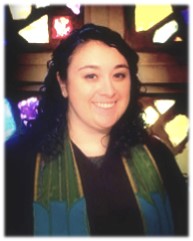 Kate Rascoe Parish Associate
As a military "brat", I have found "home" in many places – California, Florida, Illinois, Maryland, and (several times) Virginia. After securing a decent school district, my parents' priority in a new community was always to settle into a Presbyterian church. We were there whenever the doors were open. So, outside of my immediate family, the Presbyterian Church has been the most consistent presence in my life. My community of faith has always welcomed me, nurtured me, and has encouraged me to encounter God on my own terms.
School and my calling has kept me moving – Tennessee, Florida, Georgia, North Carolina (several times), Texas, and back "home" to Virginia. Currently I have the pleasure of living on site at Massanetta Springs Camp and Conference Center, where my husband Clayton is Executive Director. We share a view of the lake with our two daughters, a dog, two cats, and three ducks.
I pray that whatever our circumstances, we all be able to call the Church "home" and each other siblings in Christ. I am happy to be welcomed into the Covenant family!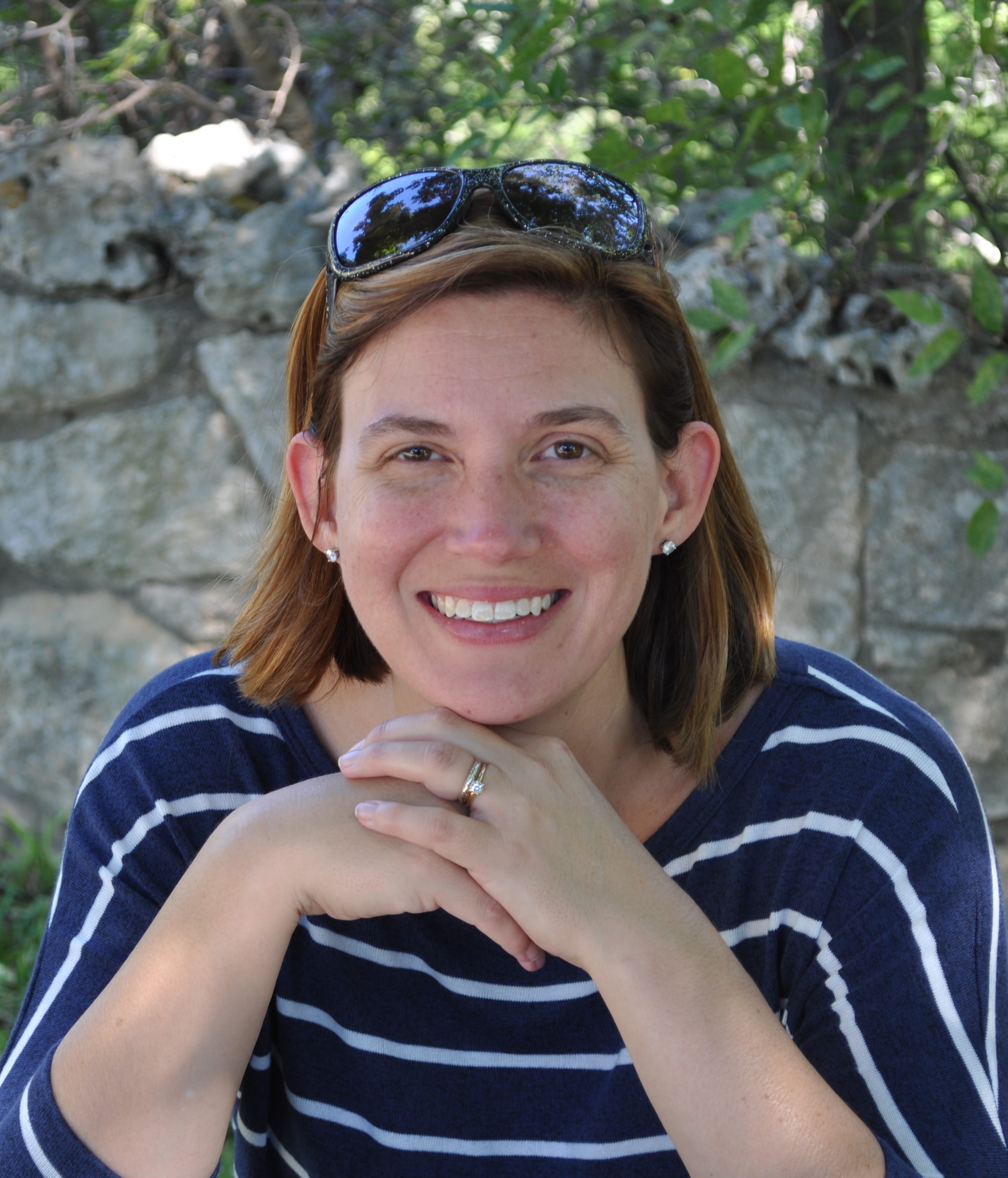 Martha Pierce Administrative Assistant
The voice you hear on the other end of the phone when you call Covenant Presbyterian Church is that of Martha Pierce. Martha has over 25 years experience in business and customer relations. She has a degree in Commercial Art and certification in Executive Secretarial Studies. Martha and her husband, Ron moved to Staunton in August of 2017 so they could be close to 5 of their 12 grandchildren. Martha and Ron have 6 grown children. In her spare time between working at the church and attending online college to obtain a business management degree, Martha enjoys traveling, reading, photography and spending time with family and friends. Interesting fact: Martha once placed in an art competition and her piece was displayed in a Washington DC art galler

y.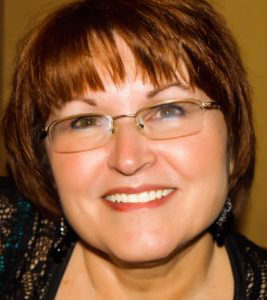 Laura Lawson Director of Youth
Laura Lawson moved to the Shenandoah Valley in 2006 to teach math in the secondary level. In 2013, she left teaching and began work on a Master's degree of Christian Ministry with a cognate in Leadership. Laura organizes programming for middle and high school students at Covenant including Sunday school, YOUth group, high school coffeehouse, confirmation, leadership training, and intergenerational opportunities. When not at church, Laura spends time with her husband Troy, two boys, Carter and Mason, and toddler, Aubrey. If you have an ideas or suggestions about the youth program, input is always welcome.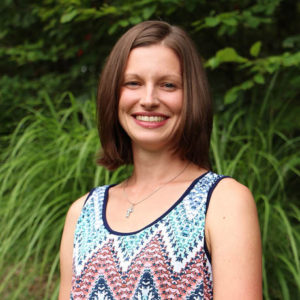 Betty Richmond Interim Director of Children's Ministries
Betty Richmond was born and raised in Richmond, VA., where much of her family still lives. She attended Salem College in Winston-Salem, N.C. and graduated with a degree in Sociology and Anthropology and a teaching certificate in Elementary education. She taught in the Norfolk City Schools, and in Henrico County. In 1978, when her son was born, she and her husband Rob moved to Staunton for his job in Medical Sales. Betty's daughter was born in 1981. For the next 5 years, Betty was a busy stay-at-home mom. In 1986, she was hired as interim Director of Christian Education at the First Presbyterian Church in Staunton, VA where she worked for 30 years! Betty loves following the musical and creative "exploits" of her son, Rob IV, in and around Charlottesville, and spending time with her daughter, Lissie, her husband, Mike, and grandson, Joe, age 8. She enjoys living in the beautiful Shenandoah Valley and travelling to the beach whenever she gets the chance. She love dogs (especially Bassett Hounds), horses, working with children and teens, Helping Hands Day Camp, and doing energizers.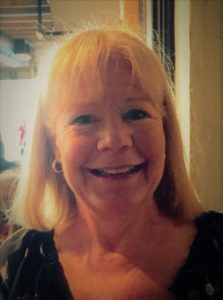 Jeff Ryman Minister of Music
Jeff Ryman received his Bachelor of Music Education degree at James Madison University where he studied Voice, Piano, and Choral Conducting. He is finishing his Master of Music Education degree at JMU. Jeff has been on the music staff at Covenant since 1997 and has been the Minister of Music since 1999 serving as the director of the adult choir and coordinating the music staff. Some of the highlights of his time at Covenant include directing Requiems by Rutter, Mozart, and Faure as well as commissioning several anthems from David Schwoebel. While at Covenant Jeff as served on many committees and was excited to be a part of the Ethiopian Partnership with the Bedele Church where he visited in 2003 and 2006.
Jeff is also the Choral Director at Waynesboro High School where he directs four choirs and teaches Advanced Placement Music Theory. He is passionate about acting and performs with Oak Grove Theater, SheananArts, and The Wayne Theater. Jeff lives in Staunton with his two children, Phillip, an FAA Mechanic at Dynamic Aviation, and Joanna, a senior at Waynesboro High School.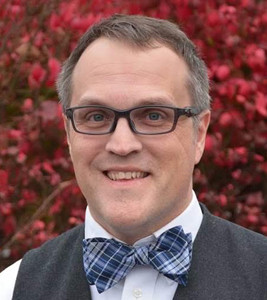 Chris started his career as a church musician at the age of 16 serving as the pianist for West Side Baptist Church in Harrisonburg, VA. He majored in music composition and pipe organ at James Madison University and graduated with honors in 1997. He began serving Covenant as organist and pianist in the summer of 2001. During the week he works at JMU's campus bookstore. In his spare time he likes to record music, restore old recordings, and build furniture. Chris' lovely wife, Becky, is also a music graduate of James Madison University. She is a soprano soloist and taught general music at Ashby-Lee Elementary School in Quicksburg, VA for several years. She currently teaches private music lessons at their home in New Market, VA. Chris and Becky are proud parents of twin gir
ls.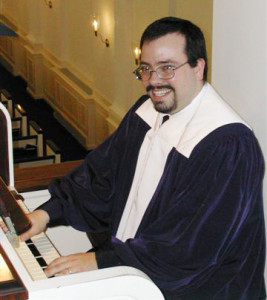 Lou Dolive Handbell Director
Lou Dolive received his BA in music from Florida Presbyterian College (now Eckerd College). He has conducted bells for over 25 years and started bell choirs at two Presbyterian churches in the Staunton-Augusta area. After 21 years as an organ builder, including 13 years with Taylor & Boody in Staunton, Lou has been self-employed since 1995 as a conservator and restorer of early keyboard instruments, mostly square pianos from before 1820. He has also done extensive work conserving keyboard instruments at Colonial Williamsburg.
Lou and his wife, Ruth Arnold, live southwest of Staunton in a timber-frame solar house they designed and built themselves. They have two grown children. Both are married and live in the DC area. Carrie works for the Institute of International Education. Will is employed by the Children's Hospital Association. Ruth recently retired as Director of the Staunton Public Library. Lou and Ruth are longtime vegetarians. They currently sing in the Covenant Choir and with Schola Cantorum in Waynesboro.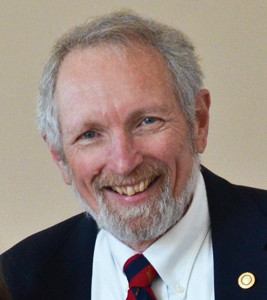 Joan Swift Director of Children's Music
Joan has been a teacher, an administrator, a storyteller, but what she has done all her life is sing. She began singing in the Jr. Choir at her church in Richmond when she was seven and has been in a choir ever since. She graduated from high school choir to concert choir in college and then to church choirs. Along the way she has been a member of both the Shenandoah Valley Choral Society and the Staunton Choral Society. Joan has been a member of the Covenant Choir since 1977 when Yulee Larner invited her to sing with them. Oak Grove Theater has provided a venue for her interest in musicals, giving her the opportunity to sing, act and direct. She feels she will never outgrow her love of music. Joan adds that we have new and lively music to sing this year, some with instruments. All children are welcome. The Alpha Choir ages 3-7 meets at

9:15

on Sunday

mornings before

Sunday

School in the Red Room. The Omega Choir, ages 8-12 meets after church at about

11:45

and practices until

12:30

. She would love to see all the children participate and encourages their love of musi
c.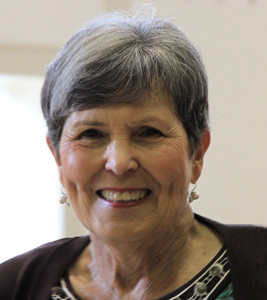 Mitzi White Preschool Director
Mitzi has just started her adventure as Director of Preschool, but has been on staff as Lead Toddler Teacher since 2007. She has been working with children her entire adult life. She and her husband, Chris, have lived in Staunton since 1993 and have three children, Mitzi has enjoyed being part of the Covenant community and looks forward to a new chapter as Director. Helping families navigate through these precious years is a passion and a great joy!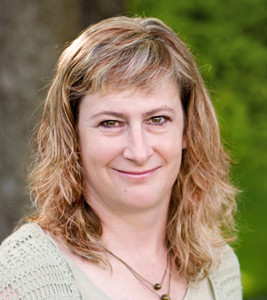 Kathy Phillips Henderson Covenant Community Nurse
When Kathy and her family joined Covenant more than 15 years ago, she was a reading teacher for the afterschool program at Craigsville Elementary School and spending a lot of time running rescue for Churchville Volunteer Fire & Rescue Dept. Shifting focus, she enrolled in nursing school, and received her R.N. license in 2010, subsequently working for Western State and Staunton City Schools.
A native of Richmond, Kathy graduated from Hollins University with a B.A. in American Studies. She received an M.A, in Photojournalism from the University of Missouri-Columbia. She spent more than 25 years working at newspapers – 17 of them at Richmond Newspapers – and is a past president of the Va News Photographers Association. She, husband David and daughters Julia, Elizabeth and Isabel moved to Augusta County in 1997.
Kathy has volunteered at Hospice of the Shenandoah, Augusta Free Clinic and CASA, and at Covenant has taught Sunday School, cooked for Vacation Bible School and helped build houses in Baja, Mexico.
As a Faith Community Nurse, Kathy is charged with enhancing health and wellness promotion within our spiritual community. This includes health education and research; acting as patient advocate or liaison between congregants and medical professionals; and setting up informative presentations. Please feel free to let her know how she may be most helpful to you!