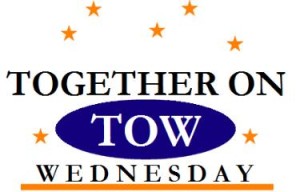 TOW EVENING BIBLE STUDY:

October 4, 11, 18 and 25
Poverty is not just a 21st century phenomena! Scripture speaks loudly and clearly about the challenges and responsibilities of God's people in addressing the needs of the poor and vulnerable. Join us as we take a look together at what Scripture says about the reality of scarcity in the midst of abundance and a faithful response to it.
Location: Fellowship Hall
Led by: John Peterson
November 1, 8, 15 and 29
8th – Bag up bean soup packages
December 6 and 13
13th – Gingerbread house creations
MENUS (subject to change)
Oct. 25 –

Hot Dogs & Fixins' Night
Nov. 1 –

Jimmy Johns Night
Nov. 8 –

Soup Potluck w/salad and bread
Nov. 15 –

Little Maria's Night
Nov. 29 –

Comfort Food Night w/ chicken,
scalloped potatoes, veggies and rolls
Dec. 6 –

Kline's BBQ Night w/ pulled bbq, coleslaw,
baked beans, potato salad, rolls and ice
cream
**for our vegetarian members and friends, we will have options available**
TOW
stands for
It is a mid-week opportunity to gather with your Covenant family in the Great Hall. It is open to all: young and older, members, attenders, and guests; everyone is welcome! Each night begins with a Circle Time in which our joys and concerns are shared and prayer is offered. Then we move to a serving line for dinner and sit to have dinner with friends, old and new.
The evening begins at 6:00pm in the Great Hall. Circle time for sharing joys and concerns followed by dinner.
Suggested donation: Adults $5; Children $2
Childcare Provided